Discover this original disc, remarkable by its elegance and the eclecticism of the repertoire.
A Highly Colored album! !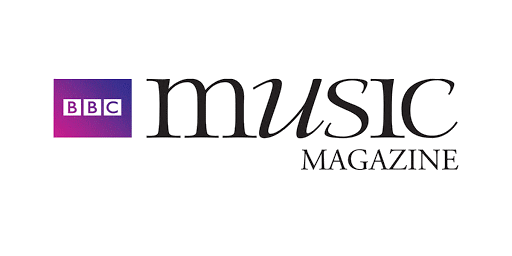 Following the success of his Odradek debut, 'Abschied' (keyboard works by C.P.E. Bach), pianist Vittorio Forte pays tribute to one of his musical heroes, Earl Wild, whose transcriptions are, in Forte's words, "a revelation".
Earl Wild was a prodigiously talented American pianist who became as famous for his transcriptions as for his dazzling performances, representing a vital link with 19th-century exponents of the pianist-composer tradition such as Liszt, Rachmaninov and Busoni. Wild died in 2010, and this release represents a tribute to the great musician on the tenth anniversary of his death.
For Vittorio Forte, "Earl Wild was the perfect example of a marvellous blend between academism and modernity in an ever-changing world", a combination audible in the array of works chosen for this recital. We hear Wild's transcriptions of two elegant Baroque pieces: Handel's 'Harmonious Blacksmith' and the 'Adagio' from Marcello's Oboe Concerto, contrasted with the Russian passion of Tchaikovsky and Rachmaninov. Then to 20th-century America with Wild's breathtaking 'Seven Virtuoso Etudes' on songs by George Gershwin and his 'Improvisation in the form of a Theme and Three Variations on Someone To Watch Over Me'. The release concludes with one of Forte's own transcriptions, of the 'Solfeggietto' by C.P.E. Bach.
​
​
G.F. Handel
Air And Variations On 'The Harmonious Blacksmith'
A. Marcello
Adagio From The Oboe Concerto In D Minor SF935
S. Rachmaninov
Dreams, Op. 38, No. 5
Where Beauty Dwells Op. 21, No. 7
The Muse, Op. 34, No. 1
Floods Of Spring, Op. 14, No. 11
Do Not Grieve, Op.14, No. 8
Sorrow In Springtime, Op. 21, No. 12
On The Death Of A Linnet, Op. 21, No. 8
P. I Tchaikovsky
Dance Of The Four Swans (from Swan Lake, Op. 20)
At The Ball, Op. 38, No. 3
G. Gershwin
Seven Virtuoso Etudes On Popular Songs:
Liza, Somebody Loves Me, The Man I Love, Embraceable You, Oh, Lady Be Good!,
I Got Rhythm, Fascinating Rhythm
Improvisation In The Form Of A Theme And Three Variations On Someone To Watch Over Me
Carl Philipp Emanuel Bach
Solfeggietto In The Form Of An Improvisation (transc. V. Forte)
diaporama presse la provence
diaporama presse ph soler
Vittorio Forte Earl Wild Revisions transcriptions
Vittorio Forte Earl Wild Revisions transcriptions
Vittorio Forte Earl Wild Revisions transcriptions
Vittorio Forte Earl Wild Revisions transcriptions